2017 GMC Sierra Introduction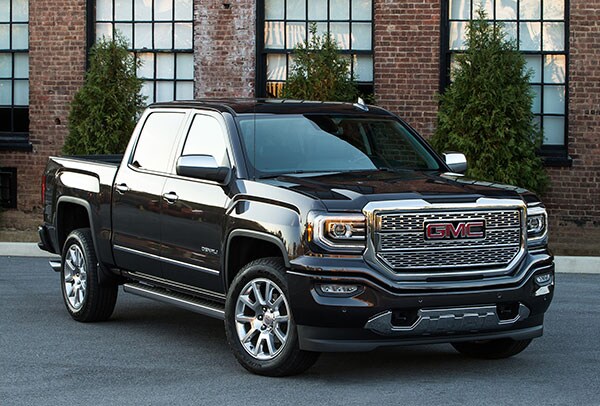 The GMC Sierra offers handsome looks, a comfortable cab with a smooth ride, and all the capability of the Chevy Silverado. Sierra uses the same chassis and other hardware as the Chevy Silverado, so much of what can be said about one can be said of the other.
The 2017 GMC Sierra carries over unchanged. This is the third generation of the Sierra, launched as a 2014 model. The Sierra 1500 lineup benefitted from updated technology and fresh styling for 2016.
Sierra Denali models feature a 6.2-liter V6 with 8-speed automatic and a suspension with real-time damping.
The GMC Sierra is a comfortable truck. Ingress and egress are easy. The dash features intuitive controls. The Sierra rides more smoothly than most of the other pickups.
A wide range of body styles, powertrains and trim levels is available. Four-wheel drive and rear-wheel drive are available.
The base 4.3-liter V6 is for light duty at sea level. The 5.3-liter V8 is rated to tow trailers weighing 11,000 pounds. The 6.2-liter delivers more torque and more towing power.
The V6 and 5.3-liter V8 come standard with a 6-speed automatic. An 8-speed automatic comes with Sierra Denali, Sierra SLT, and any with the 6.2-liter engine.